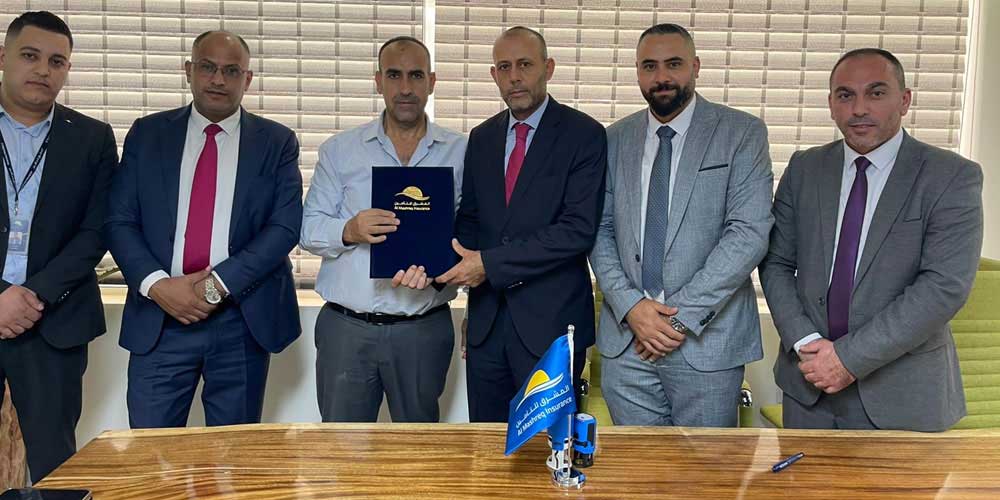 The General Manager of New Life Furniture, Mr. Mahmoud Rayan, and the General Manager of Al Mashreq Insurance, Mr. Nihad Assad, signed a general insurance and motor insurance agreement.
Rayan said regarding the signing of the agreement, "we believe Al-Mashreq Insurance's ability to provide the necessary insurance coverage for our company, as well as to create smart solutions appropriate to the nature of our work." Assad, in turn, thanked New Life Furniture for their trust in Al-Mashreq Insurance, emphasizing that the company has contributed to the development of various economic sectors and has worked since its establishment to provide many innovative, distinguished insurance programs and services for various economic sectors in Palestine. In addition, the company is working to follow up the implementation and provision of its insurance services to its customers in all regions, relying on its technical and administrative staff.
Furthermore, he mentioned that Al-Mashreq Insurance Company is one of the first insurance companies operating in Palestine, as it started its business in 1993 and provides various insurance services through its network of branches, offices and agents spread in all Palestinian cities and territories. The company deals with a trustworthy and wide network of service providers to provide its customers the best services.