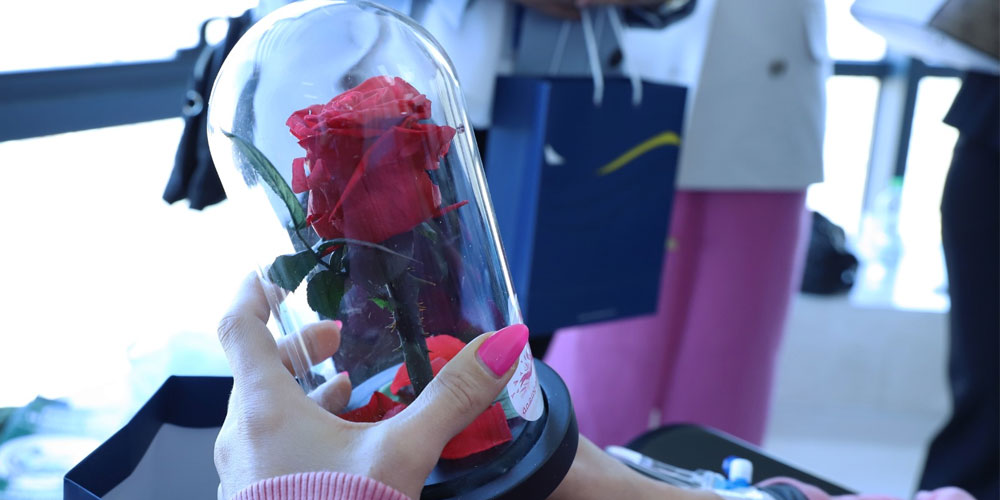 A delegation from Al Mashreq Insurance visited the patients of the Oncology Department at Istishari Arab Hospital, as part of the activities of Pink October "Breast Cancer Awareness Month (BCAM)," which focuses on the importance of examination and early detection of the disease and prevention methods.
The Executive Director of the Istishari Arab Hospital, Dr. Atef Al-Rimawi, has thanked Al Mashreq Insurance Hospital for this kind gesture, which is considered supportive of patients and their families, as psychological and moral support is one of the most important factors in overcoming the fears and obstacles facing patients and survivors of this disease.
Al-Mashreq Insurance is concerned with all segments of Palestinian society and focuses its initiatives on vital areas, making it at the forefront of the leading private sector companies in the field of community participation.